---
---
Ultimo record realizzato:
2020-09-12

(Master 4 - 45/49)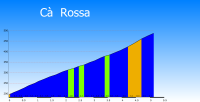 ---
Vetrina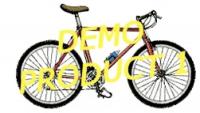 DEMO TRADEMARK PRODUCT 1 ...
EUR 700 500 (-29%)
Aggiunto il: 2010-11-10, da:
AZIENDA DEMO ITALIA
, Codice: xpc2
---
---
---
---
---
---
Prossimi eventi in Calendario:

Strict Standards: Non-static method General::formattaData() should not be called statically in /web/htdocs/www.bikexp.com/home/bikexp/includes/calevento.class.php on line 401


29/08/2105

Ciclismo su strada

STRADA

(PORDENONE, PROVINCIA DI PORDENONE)




Espandi
---
A cosa serve il servizio Performance Analysis di BikeXP
Strict Standards
: Non-static method General::formattaData2() should not be called statically in
/web/htdocs/www.bikexp.com/home/bikexp/includes/news.php
on line
31
(Venerdì 08/03/2013 Fonte:
BikeXP
)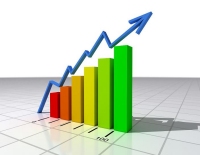 Esistono molti siti che permettono di caricare la traccia GPS e ottenere informazioni sulla propria performance, ma solitamente è difficile confrontare la propria performance con quella di un'altra persona.

Ecco allora che BikeXP offre il servizio di Performance Analysis, tramite il quale puoi caricare due tracce GPS e confrontarle; il servizio fornisce varie informazioni (intertempi, distacchi progressivi, watt, vam, velocità medie, etc…), e soprattutto permette di capire in quali tratti hai guadagnato/perso di più, salita o pianura o discesa, il ritardo alla partenza (ad esempio perché sei partito in 3° griglia), come si evolve il distacco progressivo nel tempo,... e il tutto viene mostrato anche in formato grafico per renderlo immediatamente comprensibile.

Questo servizio ha molteplici applicazioni:
puoi confrontare 2 tracce relative a tuoi allenamenti nello stesso percorso, e scoprire dove hai migliorato, anche frazionando le salite in diversi settori
puoi confrontare la traccia della tua gara con quella di un tuo amico/rivale che ti ha dato X minuti, e scoprire come è variato nel tempo il distacco, se lui ha guadagnato di più in salita/discesa/pianura
puoi cercare su http://connect.garmin.com/ la traccia di uno sconosciuto che ha fatto la tua stessa gara ma che è andato più forte di te, scaricarla e confrontarla con la tua
o ancora caricare solo la tua traccia, frazionare il tuo percorso in vari segmenti, e scoprire quanto hai impiegato a percorrere i vari settori, evitando così di fissare il Ciclo computer durante il giro, e ricordati i tempi a memoria.
Ma come funziona? E' semplice: carica le tracce, imposta i punti di controllo (Waypoints), e conferma per ottenere tutti i risultati dell'analisi.

Troverai anche un breve manuale che descrive in maniera più dettagliata il procedimento.

Prova ora il servizio Performance Analysis di BikeXP!
---
Aggiungi il tuo commento
(Devi essere registrato su Facebook)
Articoli/News
---
| Data | Fonte | Titolo |
| --- | --- | --- |
| 25/03/2016 | BikeXP | Ultime news sulla nostra pagina Facebook |
| 02/03/2016 | BikeXP | Fix the date! Cronoscalata Maranello Serra 4 Giugno 2016 |
| 12/02/2016 | BikeXP | Eventi di Febbraio |
| 14/01/2016 | BikeXP | Gran Galà Ciclocross Modenese 2016 |
| 17/12/2015 | BikeXP | 11° PR. E FINALE TROFEO MODENESE - POL. SAN MARINO |
| 17/12/2015 | BikeXP | GP Team Zanetti |
| 04/12/2015 | BikeXP | 10° prova Trofeo Modenese - Avis San Cesario |
| 04/12/2015 | BikeXP | 9° prova Trofeo Modenese - Olimpia Vignola |
| 26/11/2015 | BikeXP | 8° prova Trofeo Modenese - Team Violi |
| 19/11/2015 | BikeXP | 7° prova Trofeo Modenese - Cicli Paletti |
| 12/11/2015 | BikeXP | 6° prova Trofeo Modenese - Team Boomerang |
| 04/11/2015 | BikeXP | Campionato Regionale Ciclocross - Trofeo Modenese |
| 29/10/2015 | BikeXP | 4° prova trofeo modenese - Mai dire bike |
| 23/10/2015 | BikeXP | 3° Prova Trofeo Modenese Tribool Team, e Video Cronocoppie |
| 14/10/2015 | BikeXP | Cronoscalata, cronocoppie e ciclocross |
| 06/10/2015 | BikeXP | Inizia il Trofeo Modenese Ciclocross |
| 02/10/2015 | BikeXP | Cronoscalata Maranello Serra: iscrizioni anche domenica mattina |
| 29/09/2015 | BikeXP | Cronoscalata Maranello Serra |
| 24/09/2015 | BikeXP | Cronosquadre della Versilia |
| 15/09/2015 | BikeXP | Cronometro individuale Ponte Samone - Ponte scoltenna |
| 07/09/2015 | BikeXP | Manca meno di 1 mese alla Cronoscalata Maranello Serra |
| 27/08/2015 | BikeXP | Granfondo Ferrari Erio |
| 21/08/2015 | BikeXP | 5° Duragombola |
| 12/08/2015 | BikeXP | 4° GP FIERA DI SAN ROCCO |
| 04/08/2015 | BikeXP | Trofeo Modenese Ciclocross 2015 |
| 17/07/2015 | BikeXP | Granfondo della Ceramica |
| 10/07/2015 | BikeXP | Andate al mare... |
| 02/07/2015 | BikeXP | MTB, cronoscalate e tanto cicloturismo |
| 25/06/2015 | BikeXP | A tutta MTB |
| 18/06/2015 | BikeXP | Torna la Cronoscalata Maranello Serramazzoni |
| 12/06/2015 | BikeXP | Trofeo Novi Sad |
| 03/06/2015 | BikeXP | Sabato parte il Trofeo dello Scalatore |
| 29/05/2015 | BikeXP | Graspalonga, il raduno MTB per eccellenza! |
| 25/05/2015 | BikeXP | Cambio date e ordine partenza 2° Cronosquadre di Modena |
| 18/05/2015 | BikeXP | 2° Cronosquadre di Modena |
| 08/05/2015 | BikeXP | Tutti alla Pedalata BikeXP 2015 |
| 29/04/2015 | BikeXP | Week end ricchissimo! |
| 23/04/2015 | BikeXP | Pedalata BikeXP 2015 |
| 18/04/2015 | BikeXP | Polo Bike eXPerience |
| 10/04/2015 | BikeXP | Definito il programma Novi sad 2015 |
| 03/04/2015 | BikeXP | Pasqua in bicicletta |
| 27/03/2015 | BikeXP | Week end di sole e gare |
| 13/03/2015 | BikeXP | La FOSBIKE in arrivo |
| 06/03/2015 | BikeXP | Calendario ACSI Parma, Reggio, Modena, Bologna, Ferrara |
| 24/02/2015 | BikeXP | Iniziata ufficialmente la stagione ciclistica |
| 19/01/2015 | BikeXP | Gran Galà del Ciclocross |
| 08/01/2015 | BikeXP | Premiazione Trofeo Modenese |
| 31/12/2014 | BikeXP | Classifica Finale Trofeo Modenese |
| 23/12/2014 | BikeXP | Ancora Ciclocross |
| 17/12/2014 | BikeXP | Finale del Trofeo Modenese |
| 10/12/2014 | BikeXP | Siamo alla fase finale del Trofeo Modenese |
| 03/12/2014 | BikeXP | Week end intenso |
| 26/11/2014 | BikeXP | 7° Tappa Trofeo Modenese a Vignola |
| 19/11/2014 | BikeXP | Inizia la seconda parte del Trofeo Modenese |
| 12/11/2014 | BikeXP | Video della 4° Prova Trofeo Modenese - Salvarola Terme |
| 05/11/2014 | BikeXP | Il Trofeo Modenese fa tappa a Sassuolo |
| 29/10/2014 | BikeXP | Doppio appuntamento con il Trofeo Modenese |
| 24/10/2014 | BikeXP | Video e classifiche 1° Prova Trofeo Modenese - Cooperatori |
| 14/10/2014 | BikeXP | Domenica inizia il Trofeo Modenese |
| 02/10/2014 | BikeXP | Conto alla rovescia per il Trofeo Modenese Ciclocross |
| 19/09/2014 | BikeXP | Video della Medifondo Magazzeno e Novisad 16 Settembre |
| 12/09/2014 | BikeXP | Magazzeno Monteombraro |
| 06/09/2014 | BikeXP | MTB e cicloturismo lungo le colline modenesi |
| 29/08/2014 | BikeXP | Video della Duragombola MTB e Cronoscalata |
| 22/08/2014 | BikeXP | La due giorni Duragombola |
| 08/08/2014 | BikeXP | La fiera di San Rocco apre i battenti con la Graziellata, Ciclocross e MTB |
| 01/08/2014 | BikeXP | Video CRONO TORRE MAINA / VALICO DI RICCÒ |
| 25/07/2014 | BikeXP | Video 10° GP CITTÀ DI MODENA - NOVI SAD 22 LUGLIO |
| 18/07/2014 | BikeXP | Video 3^ PROVA TROFEO PARCO NOVI SAD - TEAM 9 |
| 08/07/2014 | BikeXP | RIMANDATA LA 4° PROVA DEL GP CITTA' DI MODENA - NOVISAD |
| 03/07/2014 | BikeXP | LA STORICA Spezzano - Abetone |
| 30/06/2014 | BikeXP | Video della 29° SPILAMBERTO/FANANO |
| 20/06/2014 | BikeXP | Video 1° PROVA TROFEO PARCO NOVI SAD |
| 13/06/2014 | BikeXP | Video Cronoscalata Pontesamone-Castagneto, e GP Città di Modena - Novi sad |
| 11/06/2014 | BikeXP | Video 6° Pr. Val Padana - Novi Sad |
| 06/06/2014 | BikeXP | Trofeo dello scalatore e Giro valli Modenesi |
| 23/05/2014 | BikeXP | Video 1° Crono squadre di Modena - novi sad |
| 16/05/2014 | BikeXP | Il giro d'Italia arriva a passo del Lupo |
| 09/05/2014 | BikeXP | Video Mediofondo Spilambertese |
| 04/05/2014 | BikeXP | Grazie a tutti per la vostra partecipazione |
| 28/04/2014 | BikeXP | Si avvicina la Pedalata BikeXP |
| 03/04/2014 | BikeXP | 4° Pedalata BikeXP |
| 28/03/2014 | BikeXP | Pronti per la cronosquadre della Versilia? |
| 20/03/2014 | BikeXP | Gare del week end e Video della 3° Prova Trofeo Autodromo di Modena |
| 12/03/2014 | BikeXP | 3° Prova Trofeo Autodromo di Modena |
| 26/02/2014 | BikeXP | Video della 2° Prova Trofeo Autodromo di Modena |
| 17/02/2014 | BikeXP | Primo podio per il team BikeXP |
| 11/02/2014 | BikeXP | Grande successo per il 1° Trofeo Autodromo di Modena |
| 31/01/2014 | BikeXP | 1° Trofeo Autodromo di Modena |
| 27/01/2014 | BikeXP | Premiazione Trofeo Modenese |
| 23/01/2014 | BikeXP | Giro di Renno |
| 21/01/2014 | BikeXP | Gran Galà Ciclocorss e Intervista a Francesco Moser |
| 07/01/2014 | BikeXP | Pubblicate Classifiche e Vincitori del Trofeo Modenese |
| 01/01/2014 | BikeXP | Video della finale Trofeo Modenese e Trofeo Zanetti |
| 29/12/2013 | BikeXP | Pedalata a San Luca e Premiazione Trofeo Modenese |
| 26/12/2013 | BikeXP | Gran Finale Trofeo Modenese |
| 19/12/2013 | BikeXP | Buon Natale! |
| 19/12/2013 | BikeXP | Il Trofeo Modenese si avvicina alla sua conclusione |
| 11/12/2013 | BikeXP | 10° PR. TROFEO MODENESE - IDITA BIKE CAMBIA LOCATION |
| 05/12/2013 | BikeXP | G.P. Azienda Agricola Montanari |
| 28/11/2013 | Consulta | ATTENZIONE: Comunicazione importante caso ACSI |
| 22/11/2013 | BikeXP | Preparatevi a scendere in pista! |
| 19/11/2013 | BikeXP | Nasce il Team BikeXP! |
| 12/11/2013 | BikeXP | Pronti per il Regionale E.R. Ciclocross |
| 07/11/2013 | BikeXP | 6° Tappa Trofeo Modenese Cicli Paletti |
| 30/10/2013 | BikeXP | Pronti per l'accoppiata Serravalle - Cavezzo |
| 25/10/2013 | BikeXP | Il Trofeo Modenese fa tappa all'Acetaia Leonardi |
| 17/10/2013 | BikeXP | Video 1° Prova Trofeo Modenese - Team Violi |
| 10/10/2013 | BikeXP | Al via il Trofeo Modenese 2013 |
| 03/10/2013 | BikeXP | Cronocoppie Memorial Walter Ferraresi |
| 16/09/2013 | BikeXP | 2° Bike Night Show - Video Magazzeno/Magazzeno e Camp.Ita Cronometro |
| 09/08/2013 | RhsDue | A Modena la stagione ciclocross inizia ad Agosto! |
| 05/08/2013 | RhsDue | Foto e video della Graziellata 2013 |
| 30/07/2013 | RhsDue | Il Gavia e il Mortirolo con Alberto Contador e gli Instagramers |
| 25/07/2013 | BikeXP | Video del 1° TROFEO FERRARI ERIO - NOVI SAD 22 Luglio |
| 19/07/2013 | BikeXP | Video del Novi Park 15 Luglio |
| 12/07/2013 | BikeXP | Video della Duragombola |
| 02/07/2013 | BikeXP | Altri video dal Novi Sad |
| 20/06/2013 | BikeXP | Nuovi video per voi |
| 14/06/2013 | BikeXP | Gigante del cronometro e il GP città di Modena |
| 12/06/2013 | BikeXP | Classifiche Trofeo Area Nord 1 anno dopo |
| 10/06/2013 | BikeXP | Una carrellata di nuovi video |
| 07/06/2013 | BikeXP | Calendario Trofeo Modenese Ciclocross 2013 |
| 31/05/2013 | BikeXP | Parte il trofeo dello scalatore |
| 27/05/2013 | BikeXP | Video 1° GP Novi Park |
| 22/05/2013 | BikeXP | Tu vuó fa l'americano |
| 09/05/2013 | BikeXP | Alcune gare in zona |
| 06/05/2013 | BikeXP | Grazie a tutti |
| 02/05/2013 | BikeXP | Arriva la 3° Pedalata BikeXP |
| 29/04/2013 | www.cooperatori.it | LA STORIA DI UN'EPICA IMPRESA |
| 23/04/2013 | Rock No War | PEDALATA PER LA PACE ROCK NO WAR |
| 05/04/2013 | BikeXP | Ciao Andrea |
| 29/03/2013 | BikeXP | 3° Pedalata BikeXP |
| 15/03/2013 | BikeXP | Come vincere la Cronosquadre della Versilia |
| 08/03/2013 | BikeXP | A cosa serve il servizio Performance Analysis di BikeXP |
| 01/03/2013 | BikeXP | Si prospetta finalmente un bel week end di sole |
| 15/02/2013 | BikeXP | Pronti, partenza, via! |
| 31/01/2013 | BikeXP | Ultima occasione per il Ciclocross |
| 28/01/2013 | BikeXP | Video del Campionato Italiano UISP Ciclocross |
| 10/01/2013 | BikeXP | Campionato Italiano UISP Ciclocross |
| 02/01/2013 | BikeXP | Classifiche Finali e Premiazioni Trofeo Modenese |
| 27/12/2012 | BikeXP | Finale del Trofeo Modenese - CICLO X ROBBY |
| 19/12/2012 | BikeXP | Trofeo Gelanderad e Zanetti Team Forli |
| 12/12/2012 | BikeXP | Si avvicina lo sprint finale |
| 06/12/2012 | BikeXP | GP Montanari, la classicissima del ciclocross |
| 28/11/2012 | BikeXP | Siamo perfino su RAI 3! |
| 21/11/2012 | BikeXP | Prossima tappa Marano sul Panaro, anticipato l'orario |
| 14/11/2012 | BikeXP | Fatto il giro di boa, ora la seconda parte del Trofeo |
| 06/11/2012 | BikeXP | Video e foto della gara di San Cesario |
| 31/10/2012 | BikeXP | Week end con ponte e tante gare |
| 26/10/2012 | BikeXP | Quando il gioco si fa duro, i duri iniziano a giocare! |
| 19/10/2012 | BikeXP | Video Cronocoppie Memorial Ferraresi |
| 08/10/2012 | BikeXP | Tanti gli appuntamenti del week end |
| 08/10/2012 | BikeXP | Buona la prima, adesso avanti con la seconda! |
| 27/09/2012 | BikeXP | 1° Prova Trofeo Ciclocross Modenese |
| 21/09/2012 | BikeXP | Video Campionato Italiano Cronometro UISP 2012 |
| 11/09/2012 | BikeXP | Cronometro, ciclocross, mtb, di tutto di più! |
| 05/09/2012 | BikeXP | Video della Magazzeno Monteombraro 2012 |
| 30/08/2012 | BikeXP | Video della Duragombola 2012 |
| 31/07/2012 | BikeXP | Appuntamenti d'Agosto |
| 19/07/2012 | BikeXP | Video della cronoscalata Marano Ospitaletto |
| 13/07/2012 | Stefano Nicoletti | Test Comparativo Rilevatori di Potenza |
| 09/07/2012 | BikeXP | Video della cronoscalata Torre maina Puianello |
| 02/07/2012 | BikeXP | Definito il Trofeo Ciclocross Modenese 2012 |
| 21/06/2012 | BikeXP | Video della cronometro Bazzano 3° Gigante |
| 18/06/2012 | BikeXP | Video della cronoscalata Torre oche - Montardone |
| 11/06/2012 | BikeXP | Video della cronoscalata Ponte samone - Montalbano |
| 31/05/2012 | BikeXP | Vicinanza e solidarietà alle popolazioni coinvolte dal terremoto |
| 22/05/2012 | BikeXP | Benvenuta Pizzeria De Rose |
| 17/05/2012 | BikeXP | Video della Mediofondo Ceramica 2012 |
| 04/05/2012 | BikeXP | Rilevazione automatica di Salite e tempi da traccia GPS! |
| 18/04/2012 | BikeXP | Ancora Sponsor e Buoni Sconto per Voi! |
| 22/03/2012 | BikeXP | Strepitoso video della cronometro Versilia 2012! |
| 19/03/2012 | BikeXP | Percorsi e MyPerformance: non più solo salite test! |
| 12/03/2012 | BikeXP | Stefano Nicoletti vince la GF Camogli! |
| 07/03/2012 | Play Full | Ottimo week end per il Max Team |
| 28/02/2012 | Play Full | Grande vittoria del team DLF Cicli Virginia! |
| 21/02/2012 | mtbr | Crazy! |
| 06/02/2012 | BikeXP | Raffica di rinvii causa neve |
| 23/01/2012 | BikeXP | E anche questa Pedalata è andata! |
| 19/01/2012 | BikeXP | Tutto pronto per la 2° Pedalata BikeXP! |
| 18/01/2012 | BikeXP | Arriva la 2° Pedalata BikeXP - SpecialBikes! |
| 09/01/2012 | BikeXP | 1° TROFEO CICLOCROSS FREE-TIME |
| 30/12/2011 | BikeXP | Arriva la 2° Pedalata BikeXP - SpecialBikes! |
| 22/12/2011 | BikeXP | Auguri! |
| 19/12/2011 | BikeXP | Gran finale per il Trofeo Ciclocross Modenese 2011! |
| 13/12/2011 | BikeXP | Ci siamo! Arriva la finale! |
| 09/12/2011 | BikeXP | RESOCONTO 19° GP AZIENDA AGRICOLA MONTANARI ADRIANO E DAVIDE |
| 06/12/2011 | BikeXP | GP AZIENDA AGRICOLA MONTANARI ADRIANO E DAVIDE |
| 29/11/2011 | BikeXP | Ci stiamo prendendo gusto! |
| 21/11/2011 | BikeXP | Avanti tutta crossisti! |
| 18/11/2011 | BikeXP | 5° prova trofeo ciclocross modenese |
| 14/11/2011 | BikeXP | Giro di boa per il trofeo ciclocross modenese |
| 11/11/2011 | BikeXP | Ciclocross, ma non solo. |
| 08/11/2011 | BikeXP | Tante novità da raccontare |
| 04/11/2011 | BikeXP | Che Spettacolo! |
| 31/10/2011 | BikeXP | Resoconto del weekend |
| 28/10/2011 | BikeXP | Importanti appuntamenti del weekend |
| 25/10/2011 | BikeXP | Aggiornamenti |
| 20/10/2011 | BikeXP | Canale YouTube BikeXP |
| 17/10/2011 | BikeXP | Prima prova Trofeo Ciclocross Modenese |
| 29/09/2011 | BikeXP | 1° Pedalata BikeXP |
| 19/09/2011 | BikeXP | Trofeo Ciclocross Modenese 2011 |
| 24/08/2011 | BikeXP | Calendario interattivo e Classifiche BikeXP |
| 11/07/2011 | BikeXP | Benvenuta Cicli Virginia |
| 03/06/2011 | BikeXP | Voglio le vostre Salite! |
| 11/04/2011 | BikeXP | Salite Test by Stefano Nicoletti |
| 18/03/2011 | BikeXP | Stefano Nicoletti con BikeXP! |
| 04/03/2011 | Bici News | Wilier Cento1 SL Gold Edition: 15 mila dollari di bici! |
| 18/02/2011 | Roadbikereview | MadFiber: la prima ruota progettata per la fibra di carbonio |
| 08/02/2011 | BikeXP | MapMyTracks, la "telemetria" applicata al ciclista! |
| 03/02/2011 | Cyclinside.com | Campagnolo elettronico, immagini sulla Pinarello |
| 26/01/2011 | bikecyclingreviews | Mtb cross-country Felt Edict |
| 18/01/2011 | Roadbikereview | Recensione del nuovo sistema di allenamento indoor LeMond Revolution |
| 01/01/2011 | BikeXP | Nasce Bike eXPerience! |