---
---
Ultimo record realizzato:
2017-03-05

(Master 3 - 40/44)
PONTE SAMONE

NikonMO
00:34:42



[Dettagli]

---
Vetrina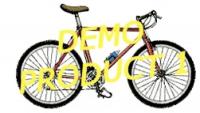 DEMO TRADEMARK PRODUCT 1 ...
EUR 700 500 (-29%)
Aggiunto il: 2010-11-10, da:
AZIENDA DEMO ITALIA
, Codice: xpc2
---
---
---
---
---
---
Prossimi eventi in Calendario:

Strict Standards: Non-static method General::formattaData() should not be called statically in /web/htdocs/www.bikexp.com/home/bikexp/includes/calevento.class.php on line 401


29/08/2105

Ciclismo su strada

STRADA

(PORDENONE, PROVINCIA DI PORDENONE)




Espandi
---
Gigante del cronometro e il GP città di Modena
Strict Standards
: Non-static method General::formattaData2() should not be called statically in
/web/htdocs/www.bikexp.com/home/bikexp/includes/news.php
on line
31
(Venerdì 14/06/2013 Fonte:
BikeXP
)
Prosegue il Trofeo Gigante del Cronometro con al 2° Prova Domenica 16 Giugno nell'ormai collaudato percorso di Bazzano (BO); e lunedì sera ormai immancabile l'appuntamento al Novi Sad, questa volta con la 2° Prova del Gran Premio Città di Modena.

Sempre belle e appassionanti le gare al Novi Sad, non solo da fare ma anche da guardare comodamente dalle tribune, un modo per passare una serata in compagnia condividendo la propria passione con gli amici.


E' stato definito il calendario del Trofeo Modenese Ciclocross 2013, che quest'anno si amplia ancora comprendendo ben 13 prove!
Si inizia il 13 Ottobre con una new entry: gara a Savignano sul Panaro organizzata dal Team Violi; nell'apposita sezione del sito trovate le date di tutti gli eventi.
Sono in corso di definizione gli ultimi dettagli del regolamento e poi sarà disponibile anche il depliant ufficiale.


---
Aggiungi il tuo commento
(Devi essere registrato su Facebook)
Articoli/News
---
| Data | Fonte | Titolo |
| --- | --- | --- |
| 25/03/2016 | BikeXP | Ultime news sulla nostra pagina Facebook |
| 02/03/2016 | BikeXP | Fix the date! Cronoscalata Maranello Serra 4 Giugno 2016 |
| 12/02/2016 | BikeXP | Eventi di Febbraio |
| 14/01/2016 | BikeXP | Gran Galà Ciclocross Modenese 2016 |
| 17/12/2015 | BikeXP | 11° PR. E FINALE TROFEO MODENESE - POL. SAN MARINO |
| 17/12/2015 | BikeXP | GP Team Zanetti |
| 04/12/2015 | BikeXP | 10° prova Trofeo Modenese - Avis San Cesario |
| 04/12/2015 | BikeXP | 9° prova Trofeo Modenese - Olimpia Vignola |
| 26/11/2015 | BikeXP | 8° prova Trofeo Modenese - Team Violi |
| 19/11/2015 | BikeXP | 7° prova Trofeo Modenese - Cicli Paletti |
| 12/11/2015 | BikeXP | 6° prova Trofeo Modenese - Team Boomerang |
| 04/11/2015 | BikeXP | Campionato Regionale Ciclocross - Trofeo Modenese |
| 29/10/2015 | BikeXP | 4° prova trofeo modenese - Mai dire bike |
| 23/10/2015 | BikeXP | 3° Prova Trofeo Modenese Tribool Team, e Video Cronocoppie |
| 14/10/2015 | BikeXP | Cronoscalata, cronocoppie e ciclocross |
| 06/10/2015 | BikeXP | Inizia il Trofeo Modenese Ciclocross |
| 02/10/2015 | BikeXP | Cronoscalata Maranello Serra: iscrizioni anche domenica mattina |
| 29/09/2015 | BikeXP | Cronoscalata Maranello Serra |
| 24/09/2015 | BikeXP | Cronosquadre della Versilia |
| 15/09/2015 | BikeXP | Cronometro individuale Ponte Samone - Ponte scoltenna |
| 07/09/2015 | BikeXP | Manca meno di 1 mese alla Cronoscalata Maranello Serra |
| 27/08/2015 | BikeXP | Granfondo Ferrari Erio |
| 21/08/2015 | BikeXP | 5° Duragombola |
| 12/08/2015 | BikeXP | 4° GP FIERA DI SAN ROCCO |
| 04/08/2015 | BikeXP | Trofeo Modenese Ciclocross 2015 |
| 17/07/2015 | BikeXP | Granfondo della Ceramica |
| 10/07/2015 | BikeXP | Andate al mare... |
| 02/07/2015 | BikeXP | MTB, cronoscalate e tanto cicloturismo |
| 25/06/2015 | BikeXP | A tutta MTB |
| 18/06/2015 | BikeXP | Torna la Cronoscalata Maranello Serramazzoni |
| 12/06/2015 | BikeXP | Trofeo Novi Sad |
| 03/06/2015 | BikeXP | Sabato parte il Trofeo dello Scalatore |
| 29/05/2015 | BikeXP | Graspalonga, il raduno MTB per eccellenza! |
| 25/05/2015 | BikeXP | Cambio date e ordine partenza 2° Cronosquadre di Modena |
| 18/05/2015 | BikeXP | 2° Cronosquadre di Modena |
| 08/05/2015 | BikeXP | Tutti alla Pedalata BikeXP 2015 |
| 29/04/2015 | BikeXP | Week end ricchissimo! |
| 23/04/2015 | BikeXP | Pedalata BikeXP 2015 |
| 18/04/2015 | BikeXP | Polo Bike eXPerience |
| 10/04/2015 | BikeXP | Definito il programma Novi sad 2015 |
| 03/04/2015 | BikeXP | Pasqua in bicicletta |
| 27/03/2015 | BikeXP | Week end di sole e gare |
| 13/03/2015 | BikeXP | La FOSBIKE in arrivo |
| 06/03/2015 | BikeXP | Calendario ACSI Parma, Reggio, Modena, Bologna, Ferrara |
| 24/02/2015 | BikeXP | Iniziata ufficialmente la stagione ciclistica |
| 19/01/2015 | BikeXP | Gran Galà del Ciclocross |
| 08/01/2015 | BikeXP | Premiazione Trofeo Modenese |
| 31/12/2014 | BikeXP | Classifica Finale Trofeo Modenese |
| 23/12/2014 | BikeXP | Ancora Ciclocross |
| 17/12/2014 | BikeXP | Finale del Trofeo Modenese |
| 10/12/2014 | BikeXP | Siamo alla fase finale del Trofeo Modenese |
| 03/12/2014 | BikeXP | Week end intenso |
| 26/11/2014 | BikeXP | 7° Tappa Trofeo Modenese a Vignola |
| 19/11/2014 | BikeXP | Inizia la seconda parte del Trofeo Modenese |
| 12/11/2014 | BikeXP | Video della 4° Prova Trofeo Modenese - Salvarola Terme |
| 05/11/2014 | BikeXP | Il Trofeo Modenese fa tappa a Sassuolo |
| 29/10/2014 | BikeXP | Doppio appuntamento con il Trofeo Modenese |
| 24/10/2014 | BikeXP | Video e classifiche 1° Prova Trofeo Modenese - Cooperatori |
| 14/10/2014 | BikeXP | Domenica inizia il Trofeo Modenese |
| 02/10/2014 | BikeXP | Conto alla rovescia per il Trofeo Modenese Ciclocross |
| 19/09/2014 | BikeXP | Video della Medifondo Magazzeno e Novisad 16 Settembre |
| 12/09/2014 | BikeXP | Magazzeno Monteombraro |
| 06/09/2014 | BikeXP | MTB e cicloturismo lungo le colline modenesi |
| 29/08/2014 | BikeXP | Video della Duragombola MTB e Cronoscalata |
| 22/08/2014 | BikeXP | La due giorni Duragombola |
| 08/08/2014 | BikeXP | La fiera di San Rocco apre i battenti con la Graziellata, Ciclocross e MTB |
| 01/08/2014 | BikeXP | Video CRONO TORRE MAINA / VALICO DI RICCÒ |
| 25/07/2014 | BikeXP | Video 10° GP CITTÀ DI MODENA - NOVI SAD 22 LUGLIO |
| 18/07/2014 | BikeXP | Video 3^ PROVA TROFEO PARCO NOVI SAD - TEAM 9 |
| 08/07/2014 | BikeXP | RIMANDATA LA 4° PROVA DEL GP CITTA' DI MODENA - NOVISAD |
| 03/07/2014 | BikeXP | LA STORICA Spezzano - Abetone |
| 30/06/2014 | BikeXP | Video della 29° SPILAMBERTO/FANANO |
| 20/06/2014 | BikeXP | Video 1° PROVA TROFEO PARCO NOVI SAD |
| 13/06/2014 | BikeXP | Video Cronoscalata Pontesamone-Castagneto, e GP Città di Modena - Novi sad |
| 11/06/2014 | BikeXP | Video 6° Pr. Val Padana - Novi Sad |
| 06/06/2014 | BikeXP | Trofeo dello scalatore e Giro valli Modenesi |
| 23/05/2014 | BikeXP | Video 1° Crono squadre di Modena - novi sad |
| 16/05/2014 | BikeXP | Il giro d'Italia arriva a passo del Lupo |
| 09/05/2014 | BikeXP | Video Mediofondo Spilambertese |
| 04/05/2014 | BikeXP | Grazie a tutti per la vostra partecipazione |
| 28/04/2014 | BikeXP | Si avvicina la Pedalata BikeXP |
| 03/04/2014 | BikeXP | 4° Pedalata BikeXP |
| 28/03/2014 | BikeXP | Pronti per la cronosquadre della Versilia? |
| 20/03/2014 | BikeXP | Gare del week end e Video della 3° Prova Trofeo Autodromo di Modena |
| 12/03/2014 | BikeXP | 3° Prova Trofeo Autodromo di Modena |
| 26/02/2014 | BikeXP | Video della 2° Prova Trofeo Autodromo di Modena |
| 17/02/2014 | BikeXP | Primo podio per il team BikeXP |
| 11/02/2014 | BikeXP | Grande successo per il 1° Trofeo Autodromo di Modena |
| 31/01/2014 | BikeXP | 1° Trofeo Autodromo di Modena |
| 27/01/2014 | BikeXP | Premiazione Trofeo Modenese |
| 23/01/2014 | BikeXP | Giro di Renno |
| 21/01/2014 | BikeXP | Gran Galà Ciclocorss e Intervista a Francesco Moser |
| 07/01/2014 | BikeXP | Pubblicate Classifiche e Vincitori del Trofeo Modenese |
| 01/01/2014 | BikeXP | Video della finale Trofeo Modenese e Trofeo Zanetti |
| 29/12/2013 | BikeXP | Pedalata a San Luca e Premiazione Trofeo Modenese |
| 26/12/2013 | BikeXP | Gran Finale Trofeo Modenese |
| 19/12/2013 | BikeXP | Buon Natale! |
| 19/12/2013 | BikeXP | Il Trofeo Modenese si avvicina alla sua conclusione |
| 11/12/2013 | BikeXP | 10° PR. TROFEO MODENESE - IDITA BIKE CAMBIA LOCATION |
| 05/12/2013 | BikeXP | G.P. Azienda Agricola Montanari |
| 28/11/2013 | Consulta | ATTENZIONE: Comunicazione importante caso ACSI |
| 22/11/2013 | BikeXP | Preparatevi a scendere in pista! |
| 19/11/2013 | BikeXP | Nasce il Team BikeXP! |
| 12/11/2013 | BikeXP | Pronti per il Regionale E.R. Ciclocross |
| 07/11/2013 | BikeXP | 6° Tappa Trofeo Modenese Cicli Paletti |
| 30/10/2013 | BikeXP | Pronti per l'accoppiata Serravalle - Cavezzo |
| 25/10/2013 | BikeXP | Il Trofeo Modenese fa tappa all'Acetaia Leonardi |
| 17/10/2013 | BikeXP | Video 1° Prova Trofeo Modenese - Team Violi |
| 10/10/2013 | BikeXP | Al via il Trofeo Modenese 2013 |
| 03/10/2013 | BikeXP | Cronocoppie Memorial Walter Ferraresi |
| 16/09/2013 | BikeXP | 2° Bike Night Show - Video Magazzeno/Magazzeno e Camp.Ita Cronometro |
| 09/08/2013 | RhsDue | A Modena la stagione ciclocross inizia ad Agosto! |
| 05/08/2013 | RhsDue | Foto e video della Graziellata 2013 |
| 30/07/2013 | RhsDue | Il Gavia e il Mortirolo con Alberto Contador e gli Instagramers |
| 25/07/2013 | BikeXP | Video del 1° TROFEO FERRARI ERIO - NOVI SAD 22 Luglio |
| 19/07/2013 | BikeXP | Video del Novi Park 15 Luglio |
| 12/07/2013 | BikeXP | Video della Duragombola |
| 02/07/2013 | BikeXP | Altri video dal Novi Sad |
| 20/06/2013 | BikeXP | Nuovi video per voi |
| 14/06/2013 | BikeXP | Gigante del cronometro e il GP città di Modena |
| 12/06/2013 | BikeXP | Classifiche Trofeo Area Nord 1 anno dopo |
| 10/06/2013 | BikeXP | Una carrellata di nuovi video |
| 07/06/2013 | BikeXP | Calendario Trofeo Modenese Ciclocross 2013 |
| 31/05/2013 | BikeXP | Parte il trofeo dello scalatore |
| 27/05/2013 | BikeXP | Video 1° GP Novi Park |
| 22/05/2013 | BikeXP | Tu vuó fa l'americano |
| 09/05/2013 | BikeXP | Alcune gare in zona |
| 06/05/2013 | BikeXP | Grazie a tutti |
| 02/05/2013 | BikeXP | Arriva la 3° Pedalata BikeXP |
| 29/04/2013 | www.cooperatori.it | LA STORIA DI UN'EPICA IMPRESA |
| 23/04/2013 | Rock No War | PEDALATA PER LA PACE ROCK NO WAR |
| 05/04/2013 | BikeXP | Ciao Andrea |
| 29/03/2013 | BikeXP | 3° Pedalata BikeXP |
| 15/03/2013 | BikeXP | Come vincere la Cronosquadre della Versilia |
| 08/03/2013 | BikeXP | A cosa serve il servizio Performance Analysis di BikeXP |
| 01/03/2013 | BikeXP | Si prospetta finalmente un bel week end di sole |
| 15/02/2013 | BikeXP | Pronti, partenza, via! |
| 31/01/2013 | BikeXP | Ultima occasione per il Ciclocross |
| 28/01/2013 | BikeXP | Video del Campionato Italiano UISP Ciclocross |
| 10/01/2013 | BikeXP | Campionato Italiano UISP Ciclocross |
| 02/01/2013 | BikeXP | Classifiche Finali e Premiazioni Trofeo Modenese |
| 27/12/2012 | BikeXP | Finale del Trofeo Modenese - CICLO X ROBBY |
| 19/12/2012 | BikeXP | Trofeo Gelanderad e Zanetti Team Forli |
| 12/12/2012 | BikeXP | Si avvicina lo sprint finale |
| 06/12/2012 | BikeXP | GP Montanari, la classicissima del ciclocross |
| 28/11/2012 | BikeXP | Siamo perfino su RAI 3! |
| 21/11/2012 | BikeXP | Prossima tappa Marano sul Panaro, anticipato l'orario |
| 14/11/2012 | BikeXP | Fatto il giro di boa, ora la seconda parte del Trofeo |
| 06/11/2012 | BikeXP | Video e foto della gara di San Cesario |
| 31/10/2012 | BikeXP | Week end con ponte e tante gare |
| 26/10/2012 | BikeXP | Quando il gioco si fa duro, i duri iniziano a giocare! |
| 19/10/2012 | BikeXP | Video Cronocoppie Memorial Ferraresi |
| 08/10/2012 | BikeXP | Tanti gli appuntamenti del week end |
| 08/10/2012 | BikeXP | Buona la prima, adesso avanti con la seconda! |
| 27/09/2012 | BikeXP | 1° Prova Trofeo Ciclocross Modenese |
| 21/09/2012 | BikeXP | Video Campionato Italiano Cronometro UISP 2012 |
| 11/09/2012 | BikeXP | Cronometro, ciclocross, mtb, di tutto di più! |
| 05/09/2012 | BikeXP | Video della Magazzeno Monteombraro 2012 |
| 30/08/2012 | BikeXP | Video della Duragombola 2012 |
| 31/07/2012 | BikeXP | Appuntamenti d'Agosto |
| 19/07/2012 | BikeXP | Video della cronoscalata Marano Ospitaletto |
| 13/07/2012 | Stefano Nicoletti | Test Comparativo Rilevatori di Potenza |
| 09/07/2012 | BikeXP | Video della cronoscalata Torre maina Puianello |
| 02/07/2012 | BikeXP | Definito il Trofeo Ciclocross Modenese 2012 |
| 21/06/2012 | BikeXP | Video della cronometro Bazzano 3° Gigante |
| 18/06/2012 | BikeXP | Video della cronoscalata Torre oche - Montardone |
| 11/06/2012 | BikeXP | Video della cronoscalata Ponte samone - Montalbano |
| 31/05/2012 | BikeXP | Vicinanza e solidarietà alle popolazioni coinvolte dal terremoto |
| 22/05/2012 | BikeXP | Benvenuta Pizzeria De Rose |
| 17/05/2012 | BikeXP | Video della Mediofondo Ceramica 2012 |
| 04/05/2012 | BikeXP | Rilevazione automatica di Salite e tempi da traccia GPS! |
| 18/04/2012 | BikeXP | Ancora Sponsor e Buoni Sconto per Voi! |
| 22/03/2012 | BikeXP | Strepitoso video della cronometro Versilia 2012! |
| 19/03/2012 | BikeXP | Percorsi e MyPerformance: non più solo salite test! |
| 12/03/2012 | BikeXP | Stefano Nicoletti vince la GF Camogli! |
| 07/03/2012 | Play Full | Ottimo week end per il Max Team |
| 28/02/2012 | Play Full | Grande vittoria del team DLF Cicli Virginia! |
| 21/02/2012 | mtbr | Crazy! |
| 06/02/2012 | BikeXP | Raffica di rinvii causa neve |
| 23/01/2012 | BikeXP | E anche questa Pedalata è andata! |
| 19/01/2012 | BikeXP | Tutto pronto per la 2° Pedalata BikeXP! |
| 18/01/2012 | BikeXP | Arriva la 2° Pedalata BikeXP - SpecialBikes! |
| 09/01/2012 | BikeXP | 1° TROFEO CICLOCROSS FREE-TIME |
| 30/12/2011 | BikeXP | Arriva la 2° Pedalata BikeXP - SpecialBikes! |
| 22/12/2011 | BikeXP | Auguri! |
| 19/12/2011 | BikeXP | Gran finale per il Trofeo Ciclocross Modenese 2011! |
| 13/12/2011 | BikeXP | Ci siamo! Arriva la finale! |
| 09/12/2011 | BikeXP | RESOCONTO 19° GP AZIENDA AGRICOLA MONTANARI ADRIANO E DAVIDE |
| 06/12/2011 | BikeXP | GP AZIENDA AGRICOLA MONTANARI ADRIANO E DAVIDE |
| 29/11/2011 | BikeXP | Ci stiamo prendendo gusto! |
| 21/11/2011 | BikeXP | Avanti tutta crossisti! |
| 18/11/2011 | BikeXP | 5° prova trofeo ciclocross modenese |
| 14/11/2011 | BikeXP | Giro di boa per il trofeo ciclocross modenese |
| 11/11/2011 | BikeXP | Ciclocross, ma non solo. |
| 08/11/2011 | BikeXP | Tante novità da raccontare |
| 04/11/2011 | BikeXP | Che Spettacolo! |
| 31/10/2011 | BikeXP | Resoconto del weekend |
| 28/10/2011 | BikeXP | Importanti appuntamenti del weekend |
| 25/10/2011 | BikeXP | Aggiornamenti |
| 20/10/2011 | BikeXP | Canale YouTube BikeXP |
| 17/10/2011 | BikeXP | Prima prova Trofeo Ciclocross Modenese |
| 29/09/2011 | BikeXP | 1° Pedalata BikeXP |
| 19/09/2011 | BikeXP | Trofeo Ciclocross Modenese 2011 |
| 24/08/2011 | BikeXP | Calendario interattivo e Classifiche BikeXP |
| 11/07/2011 | BikeXP | Benvenuta Cicli Virginia |
| 03/06/2011 | BikeXP | Voglio le vostre Salite! |
| 11/04/2011 | BikeXP | Salite Test by Stefano Nicoletti |
| 18/03/2011 | BikeXP | Stefano Nicoletti con BikeXP! |
| 04/03/2011 | Bici News | Wilier Cento1 SL Gold Edition: 15 mila dollari di bici! |
| 18/02/2011 | Roadbikereview | MadFiber: la prima ruota progettata per la fibra di carbonio |
| 08/02/2011 | BikeXP | MapMyTracks, la "telemetria" applicata al ciclista! |
| 03/02/2011 | Cyclinside.com | Campagnolo elettronico, immagini sulla Pinarello |
| 26/01/2011 | bikecyclingreviews | Mtb cross-country Felt Edict |
| 18/01/2011 | Roadbikereview | Recensione del nuovo sistema di allenamento indoor LeMond Revolution |
| 01/01/2011 | BikeXP | Nasce Bike eXPerience! |